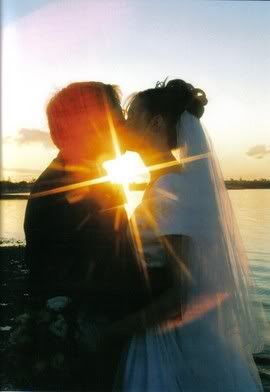 Each year on our wedding anniversary Matt and I re-say our wedding vows to each other. We just finished doing it right now with Shelby jibbering along in the background and then participating in a group hug. Hopefully as she gets older she'll appreciate it and come to understand what it means. In the meantime, Happy Anniversary to us!

Matt, I just wanted to publicly say thank you for "recognising my God-given talents and gifts" for "listening to my point of view, encouraging my interest and working alongside me to further God's Kingdom on earth". You are my "rest when I'm tired" and my "comfort when I'm sad" and always and most definitely "stability when life seems stormy". I love you and hope to share many more years with you.

If you don't know how we met you can always catch up on all the ins-and-outs of how we met, got engaged and view more wedding photos over here.